One of the best natural solutions for people with persistent digestive issues is to turn towards probiotics. These are meant to promote digestion, aid nutrient absorption, and help with most gut-related issues.
Sorry though, if you're married to someone who wastes as much money as Gabrielle Solis and who is as self-absorbed we cannot do anything about that for you. Good luck!
People with celiac disease, IBS, and other forms of gluten sensitivities can choose gluten-free probiotics to augment their possible dysfunctional digestive systems.
Unfortunately, even though a brand may claim to be gluten free, it is possible for it to be contaminated at a factory where gluten is present. Therefore, it is important that you always look for certified gluten-free brands and you don't have to be as smart as Lucy in the eponymous movie to find these types of brands.
Here are 5 top gluten free probiotic supplements. No Drew Carey – we are not discussing the five best beers or candy bars!
1. Align Probiotic Supplement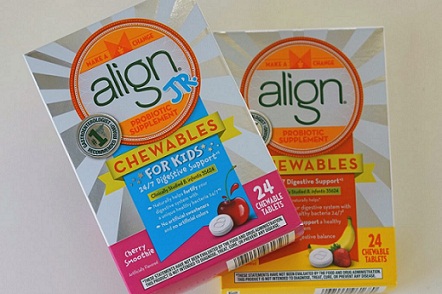 This probiotic is marketed as 24/7 digestive support and contains Bifidobacterium infantis. This strain is known to help people with gluten insensitivities and has shown considerable promise in people with celiac disease.
The supplement is available in 4 formulations – regular, extra strength, chewable for kids (comes in cherry smoothie flavor) and chewable for adults (comes in strawberry banana flavor). Extra strength version contains 5 times the CFU as compared to other formulations.
Align probiotics are shelf stable and do not require refrigeration. As per the manufacturer Proctor & Gamble, the probiotic supplements have been scientifically tested to be gluten free. However, they are not 100% soy-free and contain milk. The supplements also contain sodium caseinate or milk protein.
Align comes with the gluten-free label which confirms that there is no contamination risk during the manufacturing process. In addition, Align is known to conduct annual tests to monitor compliance with regulations and independent lab checks to guarantee that all probiotic supplements are gluten free.
2. Garden of Life RAW Probiotics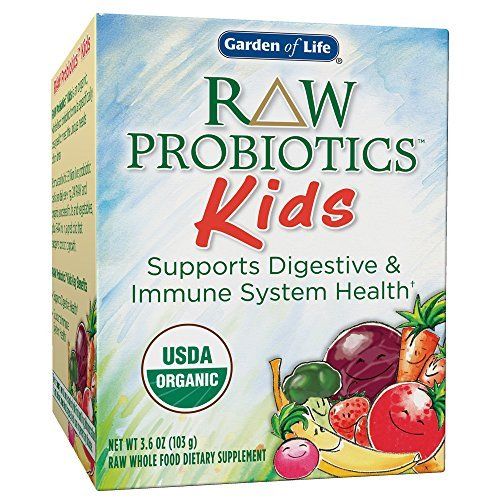 RAW probiotics are a unique line of high potency, raw, whole food probiotics from Garden of Life. These probiotics are certified gluten free from independent organizations. The supplements are gender and age specific and are developed keeping each unique need in mind.
The RAW line of gluten free probiotics comprise of RAW Probiotics Kids Digestive Powder, 5 Day Max Care Powder, Colon Care, RAW Probiotics Men 50 & Wiser, RAW Probiotics Ultimate Care and RAW Probiotics Vaginal Care among others.
These probiotics offer all the benefits of a true food supplement, unlike isolated strains of probiotics. There are record-setting 30+ probiotic strains in each supplement that are designed to offer maximum health benefits.
These probiotics are not about an isolated strain in one pill, but the goodness of whole food nourishment in the form of pills and powder.
The supplements emulate eating fermented foods and are made mainly with Bulgarian yogurt concentrate, Scobies, and Wild European Kefir grains.
The strains are guaranteed alive with a Garden of Life potency promise. The supplements are manufactured below 40º F and 30% humidity so that what you see on the label is what you get in the bottle.
Apart from being Gluten free, the RAW line is also Soy Free and Non-GMO with no binders, fillers, or carriers.
3. Culturelle Digestive Health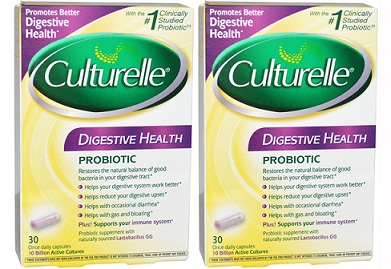 Culturelle Digestive Health is available in both capsules and yummy tasting chewable tablets. The chewable tablets are orange flavored and very helpful when you or any family member has a problem with swallowing pills.
Regular Culturelle contains 10 Billion CFUs of Lactobacillus GG and is certified Gluten free. It is also sugar free and dairy free according to the manufacturer. These probiotic capsules are vegetarian friendly with no gelatin added and they are not combined with potato chips and Reese's peanut butter cups which may bother Mimi but oh well, no one should eat like her and this is another subject.
The supplements are available in an extra strength formulation as well. In addition to Lactobacillus GG, Culturelle also contains Inulin, which is a plant based fiber. This is a prebiotic which helps nourish bacteria colonies.
There are 10 billion live and active cultures of Lactobacillus GG in each pill which helps with occasional episodes of gas, bloating, and diarrhea.
The probiotics are shelf stable and do not require refrigeration. However, the manufacturer states that the supplements must be kept in a cool and dry place. It is best to keep the supplements in a refrigerator if you live in a warm or humid area.
4. Florastor Probiotics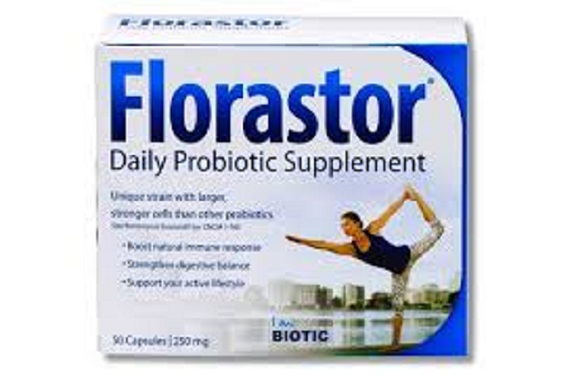 These probiotic supplements are available for both adults and kids. They contain Saccharomyces boulardiilyo, which is a form of yeast. This yeast is known to fight harmful bacteria and displace the less friendly microbes from the digestive tract.
The products are considered gluten free and safe for vegetarians. However, the supplements may contain traces of soy. Florastor probiotics are not dairy-free with each serving containing 33 mg of lactose. This is equivalent to a slice of cheese.
However, this probiotic supplementis free of every other major allergen. The manufacturer specifies clearly that the supplements are shelf stable and should not be refrigerated too bad we never received a warning about The Force Awakens, 22 Jumpstreet, War of the Worlds, or Iron Man III but this is another topic.
5. Kirkman Labs Pro-Bio Gold Hypoallergenic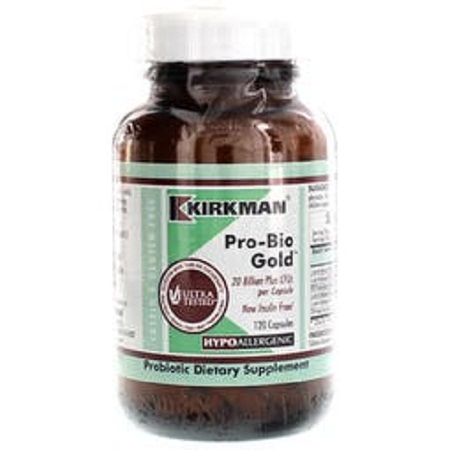 Kirkman Labs is well-known for making supplements and formulas, free of allergens. They are especially famous for developing formulas for kids on the autism spectrum who are sensitive to a wide array of foods – Christian Wolff in The Accountant (who had a form of autism) could have benefitted from this – his brother Brax (who turned out to be violent) could have benefited from the bible or some love but this is another topic altogether.
There are over 20 billion CFU with six different probiotic strains in Kirkman Labs Pro-Bio Gold Hypoallergenic. Lactobacillus acidophilus and Bifidobacterium bifidum are two of the major strains that are known to support the immune system and gastrointestinal system health.
The supplement is free of all major allergens, including corn, egg, soy, yeast, and gluten. It is also shelf stable and does not require refrigeration. However, the strains won't be harmed if you keep them in the fridge.
How to Identify Gluten Free Probiotic Supplements?
It is vital to do some research to assure that your probiotics are gluten-free. Always read the labels and look for third party certifications.
It is important that you also look for secondary ingredients. It is possible for gluten to be listed as a filler or binder. It is also possible for gluten to find its way into probiotics through cross-contamination.
Sometimes, it is best to check with the manufacturer if there is no certification stating that a product is gluten-free. Do not purchase a product when in doubt, especially if you suffer from severe gluten sensitivities or have celiac disease.
In Summation
The 5 probiotic supplement products we have recommended are safely gluten-free and also free of most other allergens. These brands enjoy a solid reputation in the alternative healthcare community.